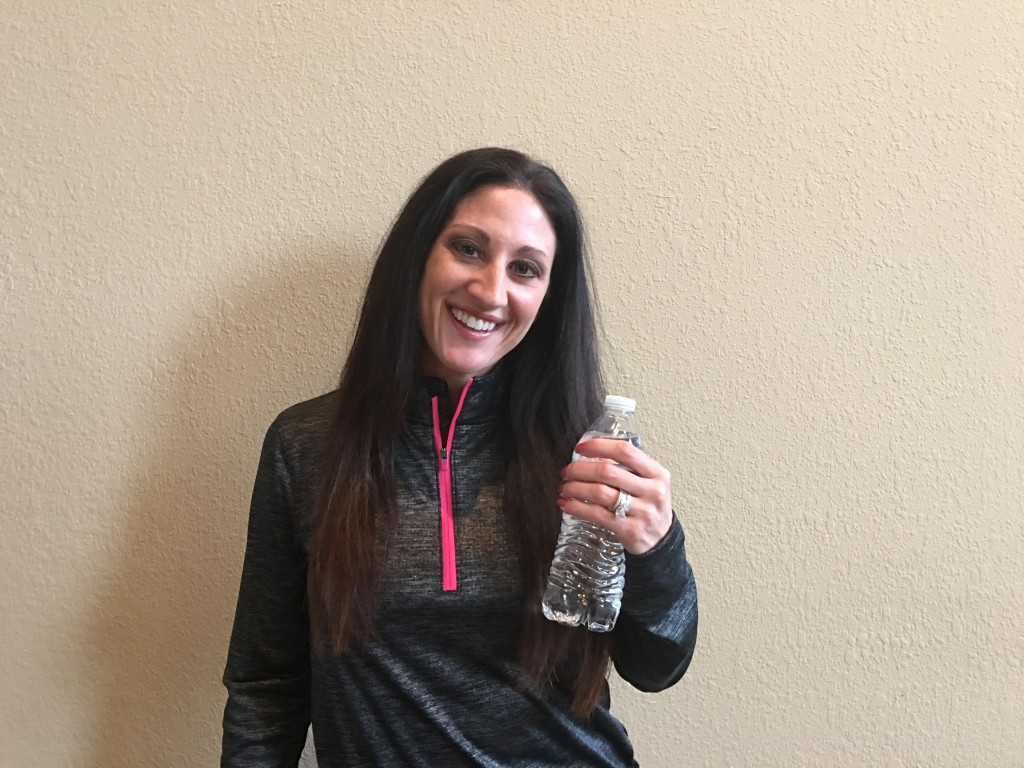 Our body is made up of 70% water.  Since we lose a lot throughout the day especially through exercise, it's important to constantly replenish!
There are so many important benefits of staying hydrated, here are a few:
Water Helps Energize Muscles. When muscle cells don't have enough fluids, your body won't function as well.
Water Helps Keep Skin, Hair and Nails Looking Good. Need I say more ladies?
Relieves Fatigue
Weight loss 
If you often feel tired, there is a high chance that it could be due to lack of water.
I have a friend who years ago could not drink water. She couldn't tolerate the taste (is there a taste?). Thankfully she has gotten past that as she realized how important water is for the body.
So drink up! It's not easy to do if you have not yet created the habit. Here are some ways to help stay hydrated throughout the day:
Get a cute water bottle! It's way more motivating to drink up when it's out of a fun water bottle rather than an old milk jug. Google "fun water bottle designs or shop around at discount stores. Also don't underestimate the power of designing your own water bottle with some permanent markers. It might even make a fun project for you and your family or friends!
Set a challenging goal for yourself. If you drink on average of 2 glasses of water per day, double that intake for a week, then double it again the following week. You may have to stay close to a potty but you will feel a great sense of accomplishment as you reach those goals.
Drink before you feel thirsty. By the time you feel thirsty your body is already moving toward dehydration.  So carry a water bottle with you everywhere you go!
Finally, when exercising remember the 40 for 40 rule which is 40 ounces of water for every 40 minutes of exercise. This can be broken down into 10 ounces prior to your workout, 20 ounces during, and 10 ounces after. There are other options for workout hydration too!