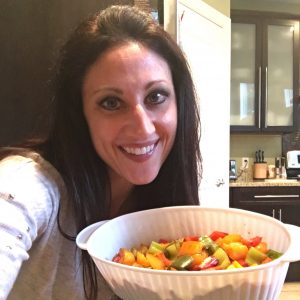 Cauliflower Soup
2 cups cauliflower
1/2 cup onion
2 cups chicken broth
2 Tbs butter
salt and pepper
Sautee chopped onions in 2 Tbs butter Boil cauliflower in chicken broth until soft place all in blender and process until cauliflower and onions are chopped add salt and pepper to taste
Let me know how you like it?
Shakeology No Bake Cookies
1 cup raw almond butter
1 cup organic oatmeal (quick)
1/3 to 1/2 cup organic honey (according to desired sweetness)
1 cup Chocolate Shakeology
Medium bowl
Combine in medium bowl and mix well. Roll into balls (about a heaping teaspoon each). Makes 10 cookies.
Optional: Roll in crushed nuts or unsweetened coconut flakes before serving.
Preparation Time: 10 minutes